Description
Small Folding Side Table, Set of 2, Folding TV Tray Dinner Table, Portable Bedside Laptop Table for Small Space, Occasional Coffee Drinks Table, Industrial, Rustic Brown, BF15BZP201
Fold Up Table: This set of 2 folding Tray tables are great partners of your sofa and couch. Just use it to eat dinner or lunch whilst sitting on the sofa and watching the TV shows. If you are searching for a small folding table to save the space in your living room or dining room, no problem! Just fold it away!
Occasion Table: This small folding table can be served as a wee side table, portable snack table and laptop table. Moreover, with its easy-fold-away feature, it is definitely ideal if you have visitors and want to use it as a small occasion coffee table. 65 cm is a good height for guests to put their drinks on when visiting!
Handy but Spacious: The side table sizes 48 x 36 x 65.5 cm (L x W x H), which gives you plenty of room to rest your cup of tea, coffee, plant and magazines etc. Of course, there is enough space for lamp, alarm clock, phone or tablet if you make it as a beside table
Versatile Piece of Furniture: Just take a look at this industrial wood look side table, the linear and practical design of this small table allows it to be combined with a variety of furnishing styles, making it a real must in the bedroom, sofa gap space, lounge, or living room.
Easy-Peasy Assembly: Furniture with many functions usually come with complex structure. But not this folding tray table from HOOBRO. We've simplified every assembly step, you'll finish the job in no time if you follow the detailed instructions in the package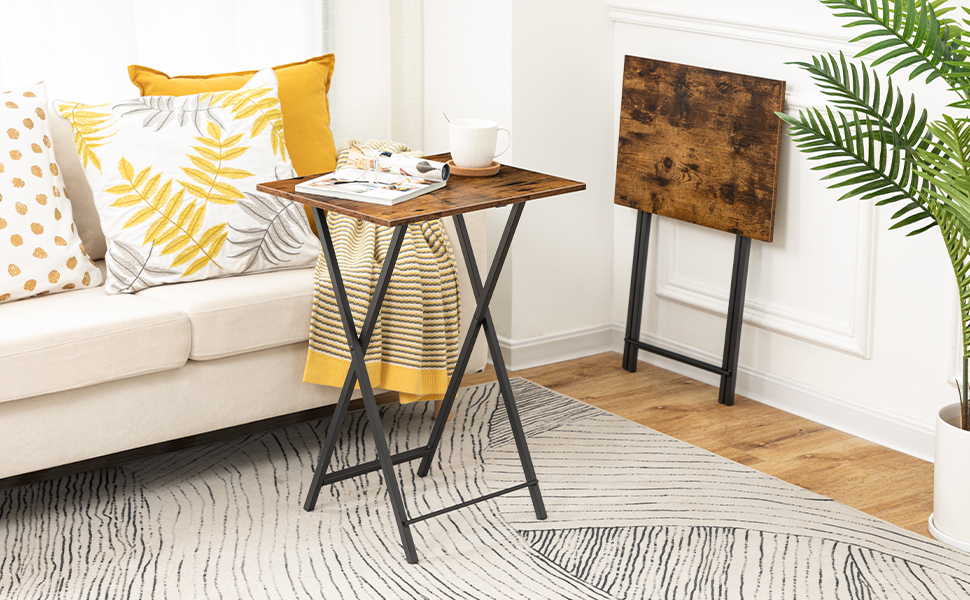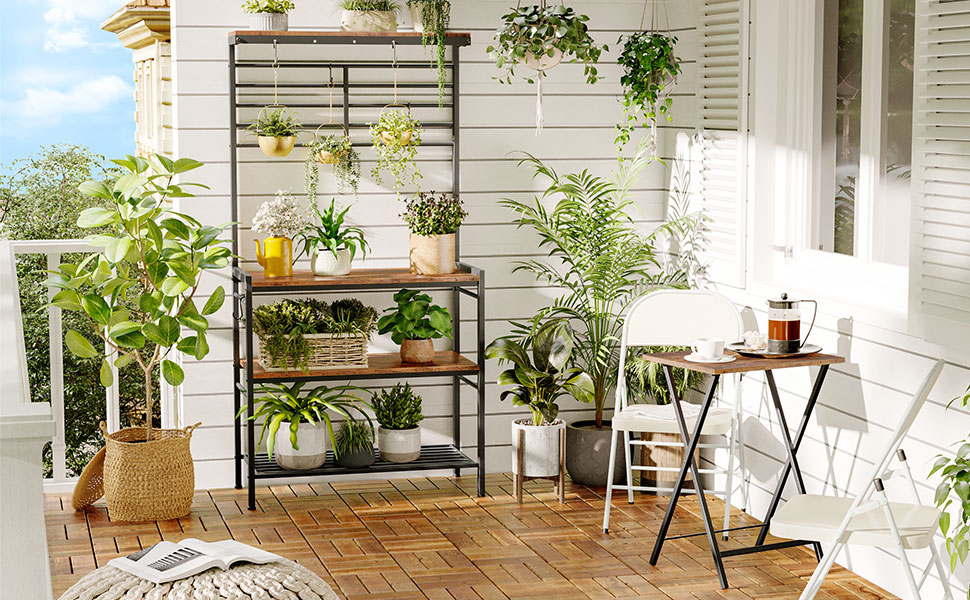 A wee side table is missing beside your sofa / couch?
Crying for a handy laptop table that you can work from home temporarily?
Have no resolutions to have snacks or eat dinner in front of the TV?
Your old side table takes too much space?
Take a look at this small folding tray table from HOOBRO!
This small folding up table is just brilliant, you know?
With plenty of spaces for your belongings and dark wood look, it can be folded up and opened easily, I'm sure this is the small folding table you are searching for!
What do you think of it?
Isn't it attractive?
Go have it!
Specifications:
Color: Rustic Brown, Black
Material: Particleboard, Metal
Product Size: 48 x 36 x 65.5 cm (L x W x H)
Product Weight: 5.2 kg
Package Contents:
2 x Folding Tray Tables
1 x Accessory Kit
1 x Allen Key
1 x Instructions
HOOBRO Notes:
Please Attention about children is not allowed to stand or climb the small side table to avoid potential injury caused by toppling.
Please avoid direct sunlight and do not expose it to the rain or damp environment!