Description
Freestanding Towel Rack, 4 Tier Blanket Rack Stand, 16.3"L x 11.2"W x 31.3"H, Blanket Ladder Holder, Quilt Rack, Drying and Display Rack, Living Room, Bathroom, Rustic Brown and Black BF64LB01
Multi-scenario: The size of the space-saving towel bar rack is 16.3"L x 11.2"W x 31.3"H. It occupies a small area and increases additional storage space. It can be flexibly placed anywhere, which is suitable for bathrooms, living rooms, bedrooms, laundry rooms and kitchens, etc. It not only is easy to take, but also makes your home get rid of the chaos

Fashion and Simple: The towel rack looks elegant and generous. The retro colored panels add color to the space, and the simple design creates a comfortable and natural feeling

Stable and Practical: The freestanding towel rack is equipped with 4 sturdy stepped towel bars, each of which can bear 11 lb. The drying rack is with good air circulation, which makes towels and clothes be dried quickly, and the partition bears 22 lb, which is convenient for organizing bath towels, toiletries and shoes, etc. It is ideal for home life

Attention to Detail: The towel rack with adjustable feet and anti-tip device not only ensures stability and anti-skid, but also protects the floor from scratching

Quick to Assemble: Easy-to-follow instructions and required tools are included in the package. You don't have to spend a single afternoon. That's no sweat at all!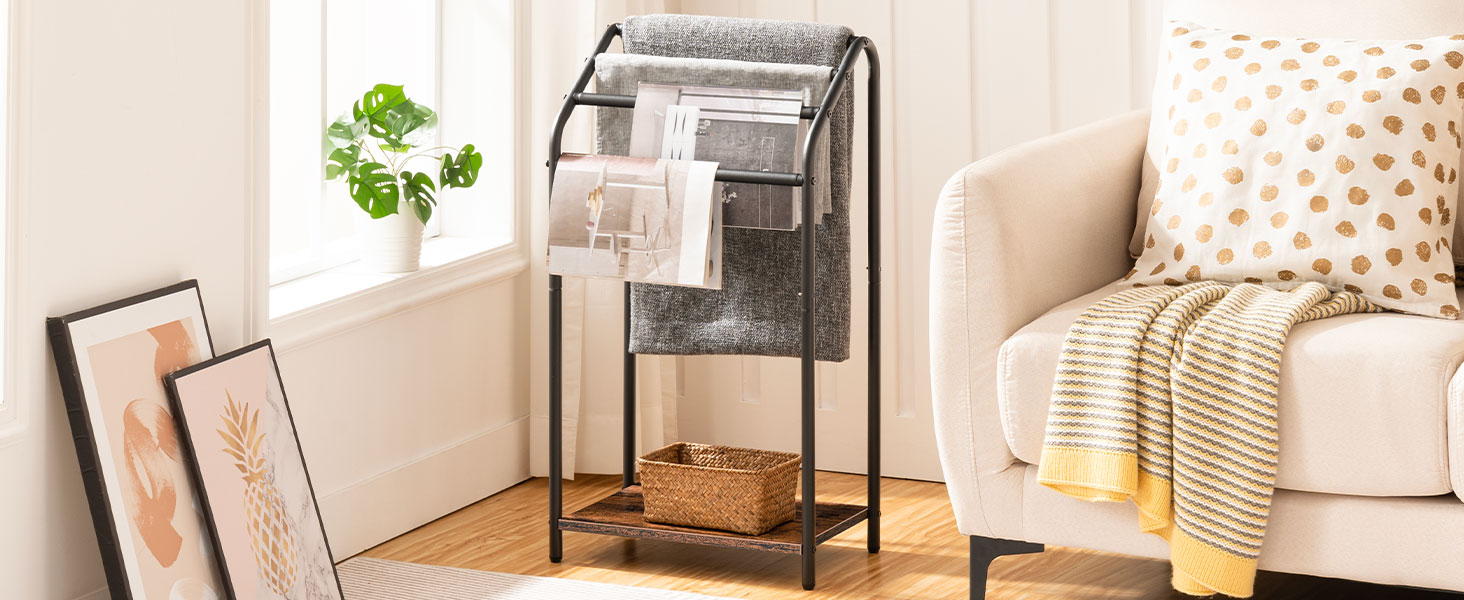 HOOBRO Freestanding Towel Rack
The 4-layer stepped towel bars can ensure good ventilation, dry clothes quickly, and avoid unpleasant odors.

This standing towel rack can effectively save space and make your home get rid of chaos, which is definitely essential for home life.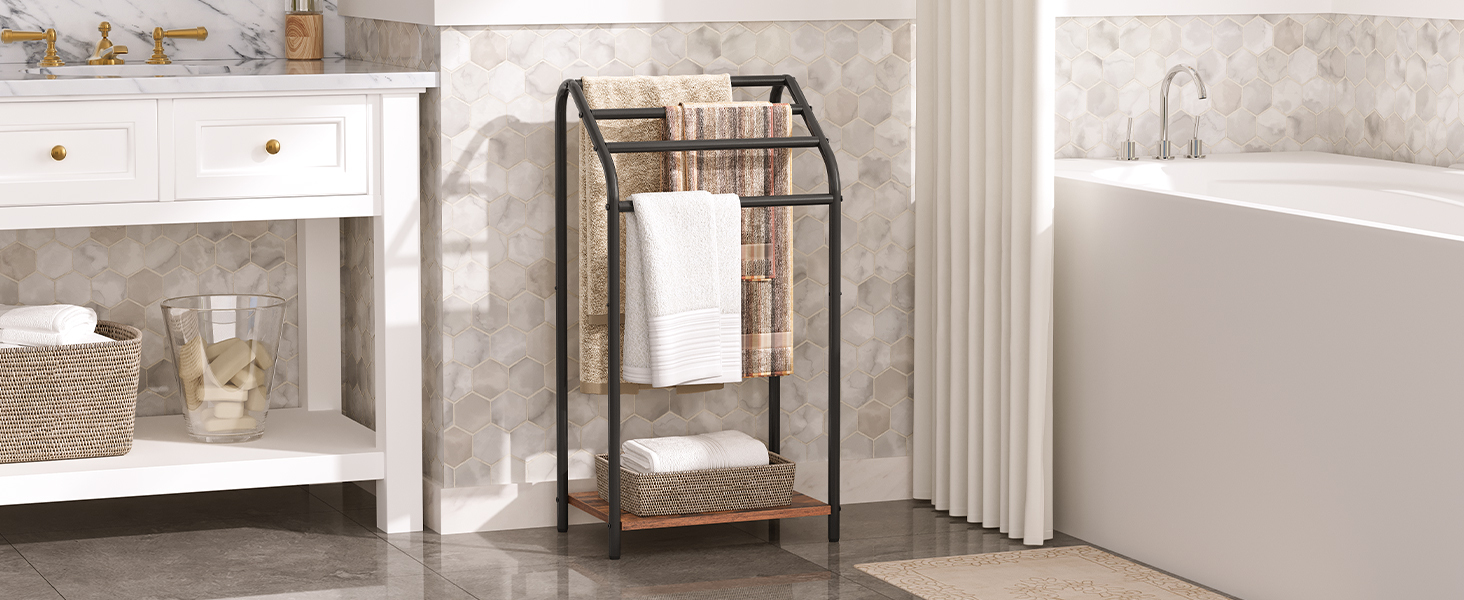 4 Tier Freestanding Towel Holder for Bathroom
Four towel rails ensure good ventilation to dry clothes quickly and avoid odors.

This freestanding towel rack is a space saver and frees your home from clutter and is an absolute must have that takes care of the chaos.