Description
Cat Tree Tower with Litter Box Enclosure for Indoor Cats, Wooden Cat Condo with Scratching Posts, Cat Litter Box Furniture Hidden, All-in-One Cat Toy with Cat House, Grey BG15MZ03
More privacy for the cat: With this cat house, your cat will have more privacy.?A closed-top cat toilet with the internal size of 56 x 46.5 x 38 cm can be used to hide cat litter and create a private toilet for cats.?The arched door can be interchanged left and right, giving you more choices without being bothered by placement position
Cat's Dreamland: The multi-layered structure helps cats unleash their climbing instinct, and the strong and durable natural sisal rope allows cats to sharpen their claws.?Three plush scratching balls for cats, simulating a hunting scene.?Detachable teasing cat sticks are convenient to interact with cat.?This cat apartment will undoubtedly become the cat's dreamland
Comfortable resting space: After climbing and descending, parkour and jumping, the cat will definitely want to sleep.?HOOBRO multi-functional cat apartment offers multiple comfortable resting places for your favorite cat - viewing platforms with a soft carpet, hammock and square cat house, perfect for multi-cat households to avoid cat conflicts
Decorate your home: This all-in-one cat tree is in elegant grey color, with delicate wood texture, soft and textured plush cushions and an exquisite, understated yet luxurious cat hammock.?The V-pattern door of the cat litter house at the bottom and the cat entrance with the arched door, integrate the dignity, fashion and artistic style, and improve the taste of the house
Material selection is more considerate: Our cat villa is made of high quality particle board to have a solid structure.?You can rest assured that the lively and active cat can enjoy the joy of climbing and jumping.?The bottom cat litter house adopts magnetic suction door, easy to open and close.?Intimate details are only for your satisfaction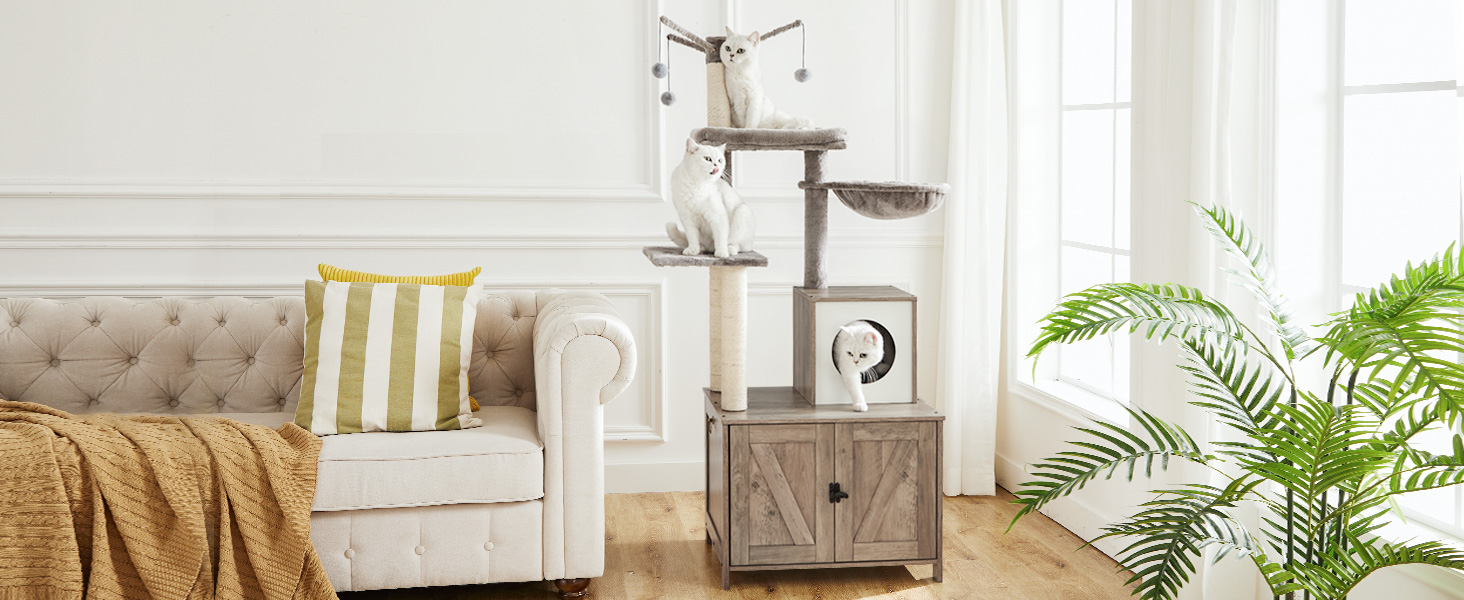 Features :
- Color: Grey
- Material: Particle Board, Iron, Flannel, Sisal Rope
- Dimensions: 60 x 48 x 150 cm
- Product weight: 18.9 kg
- Maximum static load of the cat house above: 15 kg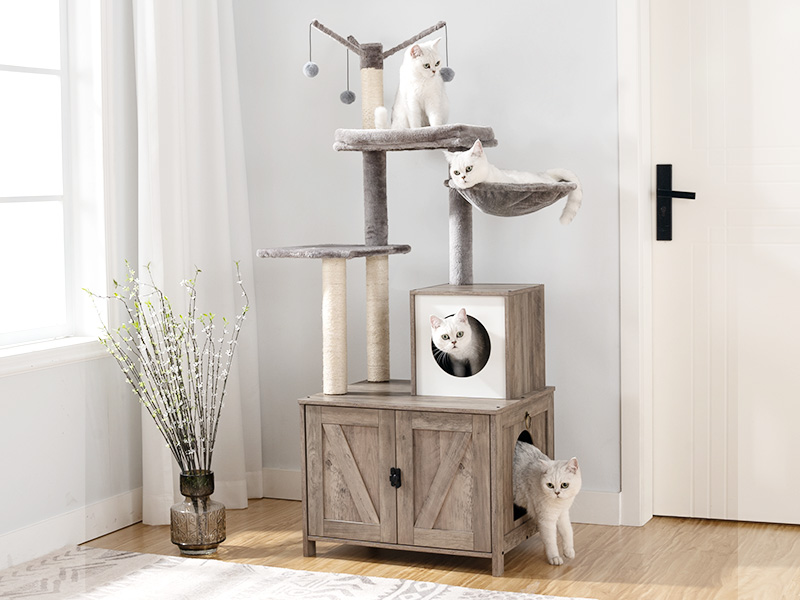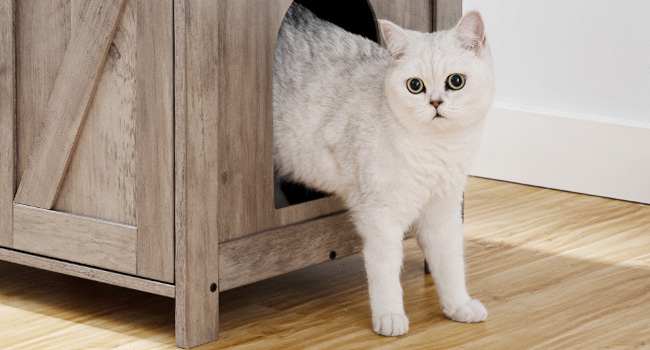 Arched cat entrance
The arched cat entrance measures 18 x 24 cm, even an adult Maine Coon can enter and exit freely.?Cats that like to explore will love it.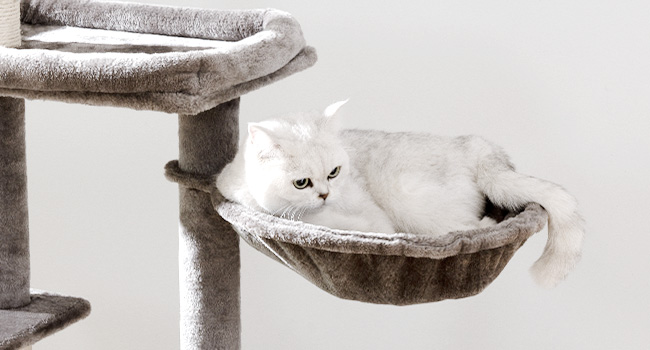 cute cat hammock
The cute appearance of the cat hammock matches the temperament of cats.?The material is soft and comfortable.?Cats sleep more soundly.?Daily cleaning can be done with a sticky hair roller.