Description
Wooden Literature Organizer, 27-Slot File Organizer, Removable Mail Sorter, Classroom Mailbox, Mail Organizer, Paper Storage Organizer, for Office, Study, Classroom, Rustic Brown FG27WF01
27-Compartment Storage: The filing cabinet is 28.1"L x 12"W x 23.8"H with 27 compartments to easily hold your collected comics, magazines and regular travel brochures. The supplied labels help you access files quickly without wasting any precious time

Personalized Configuration: The file sorter adopts removable design for its internal horizontal shelves to store large-sized documents or office supplies. A slight pull adjusts the compartment size to hold all and frees you from clutter in your room

Practical Pull Rings: This mail sorting assistant is made of particleboard, featuring good durability. Pull rings on both sides make every move easy, and the bulky problem of plate furniture no longer exists. One more design and one less worry

Changeable Roles: This file organizer plays varied roles to classify students' tasks in the classroom, to display popular books or fine essays in the library or to provide customers or visitors with brochures or travel guides in the office

Simple Assembly: In order to reduce the assembly time, we optimize the accessories and simplify unnecessary steps. You only need to follow the clear instructions to complete the assembly quickly, so that this filing cabinet can serve you instantly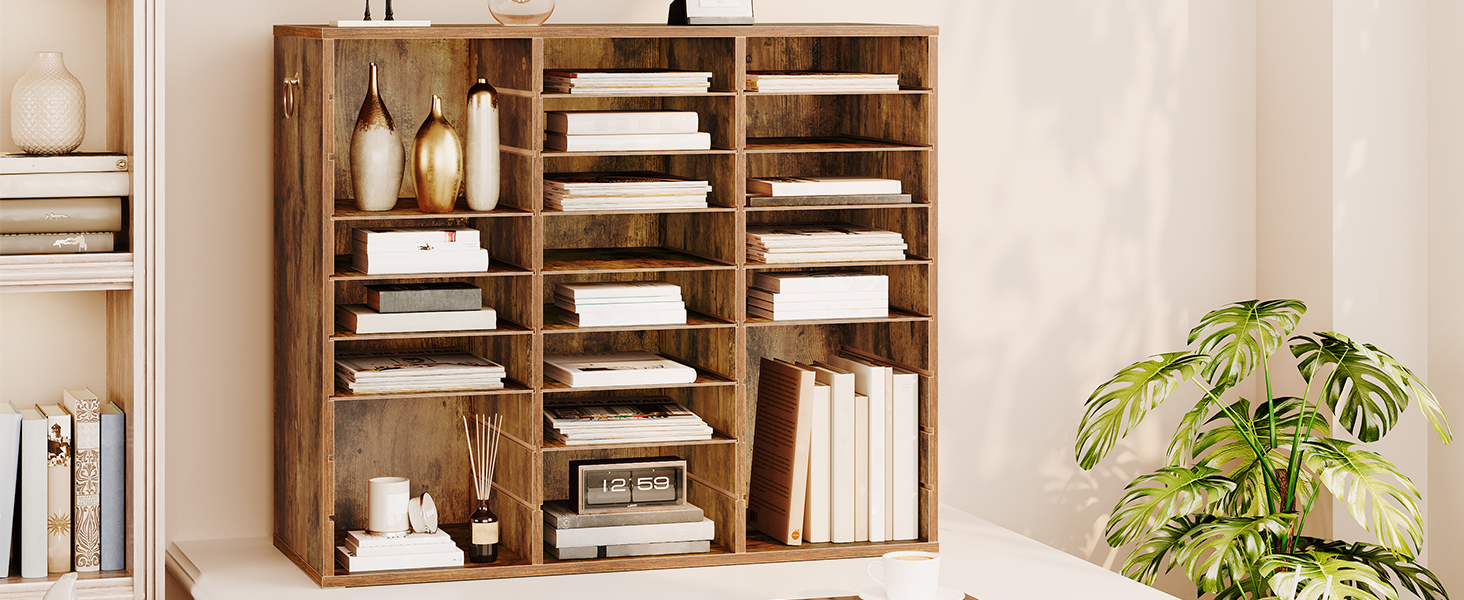 HOOBRO Adjustable Literature Organizer!
Your Professional Secretary for Organizing Your Files!
Specifications:
Color: Rustic Brown
Material: Particleboard
Product Size: 28.1 x 12 x 23.8 inches (L x W x H)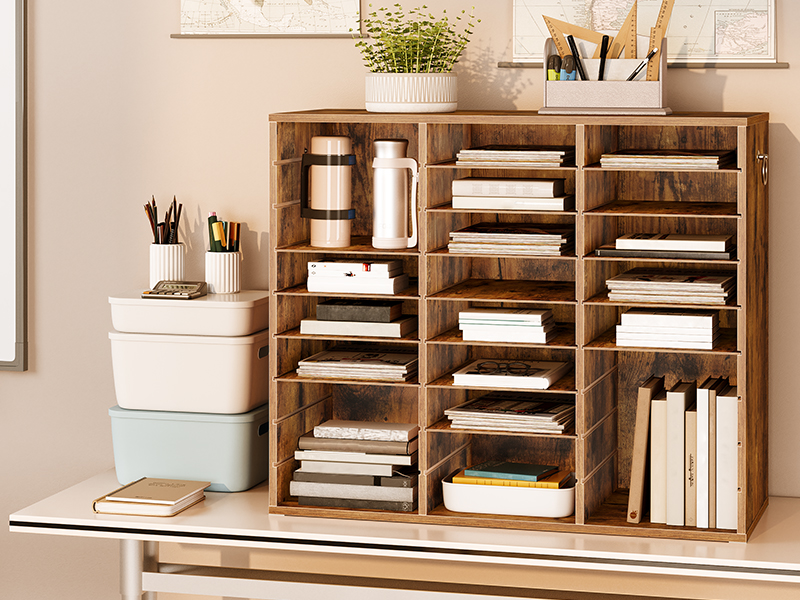 Detail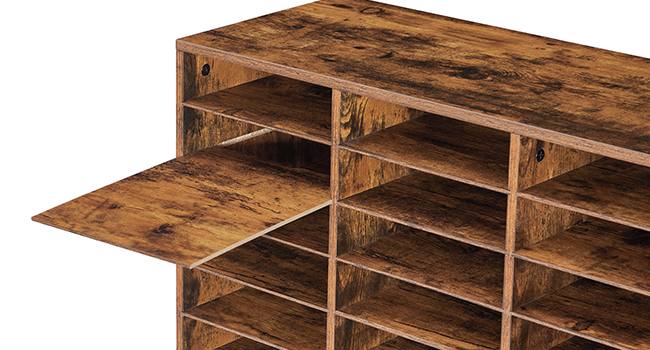 Movable Shelves
Adjustable shelves can form letter-sized compartments and can be reconfigured to accommodate larger items.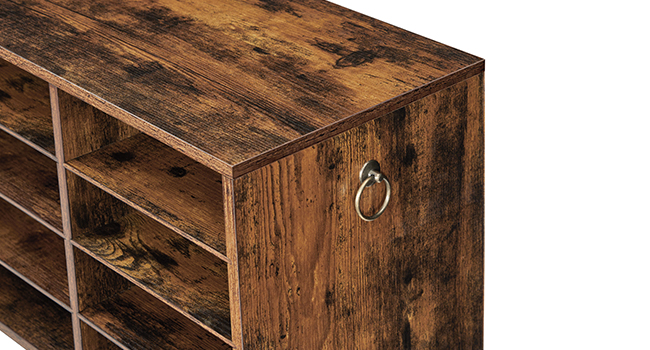 Antique Brass Pull Rings
Two side metal pull rings of the file sorter bring hassle-free mobility one step closer!
Package Contents:
1 x File Sorter;
1 x Accessory Kit;
1 x Instructions