Description
Side Table with Charging Station, End Table with USB Ports and Outlets, Nightstand for Tight Spaces, Tempered Glass, Modern Metal Frame, for Office, Bedroom, Living Room, Study, Gold GD76UBZ01
Beneficial Side Table with Charging Station: I am a small side table with a charging station including 2 USB ports and 2 three-hole outlets and can satisfy your diversified charging needs. I am able to help you charge your phone, tablet, earphones or other mobile electric devices simultaneously, keeping you away from the worries of low power or no power strip available when you do your work or household chores

Right Size, Appropriate Weight Bearing: I am a compact nightstand. The dimensions of 11.8" x 15.7" x 21.7" allows me to make the most of myself in any limited spaces and improve the room utilization. 4 mm thick tempered glass cooperates with golden metal frame well to ensure that my top load capacity is 44lb and my bottom shelf is 11lb, so that you can trust me when you place your precious items or cherished souvenirs on me

Selected Materials, Easy to Care: I am an easy sofa table. I attach great importance to my body health, so I choose high-quality metal with tempered glass, just to stay with you longer and make you feel more comfortable. My daily cleaning is also very breezy. A little dirt or thin dust just needs to be lightly wiped with a wet rag. Then I am still your lovely small end table that is as clean as new and dedicated to serving you

Classic Combination Lasts Longer: I am a small coffee table that can win your favor. I wear stylish, transparent glass with gold frame. The unique combination of a little more transparency in warm color enhances my feature of minimalism, adding a touch of unique charm to your home. I have a solid structure with intimate adjusting feet. With gentle rotation to adjust my height, even on uneven ground, I can stand firmly and protect everything you put on my top and bottom shelves

Simple Structure, Effortless Assembly: I have the clear body structure for your quick glance. I come to you with detailed instructions, necessary parts and tools and I will firmly connect the parts with your wrench. Even though you have no assembly experience, in 15 minutes I can stand by your side, accompany you through the four seasons, and warm your every day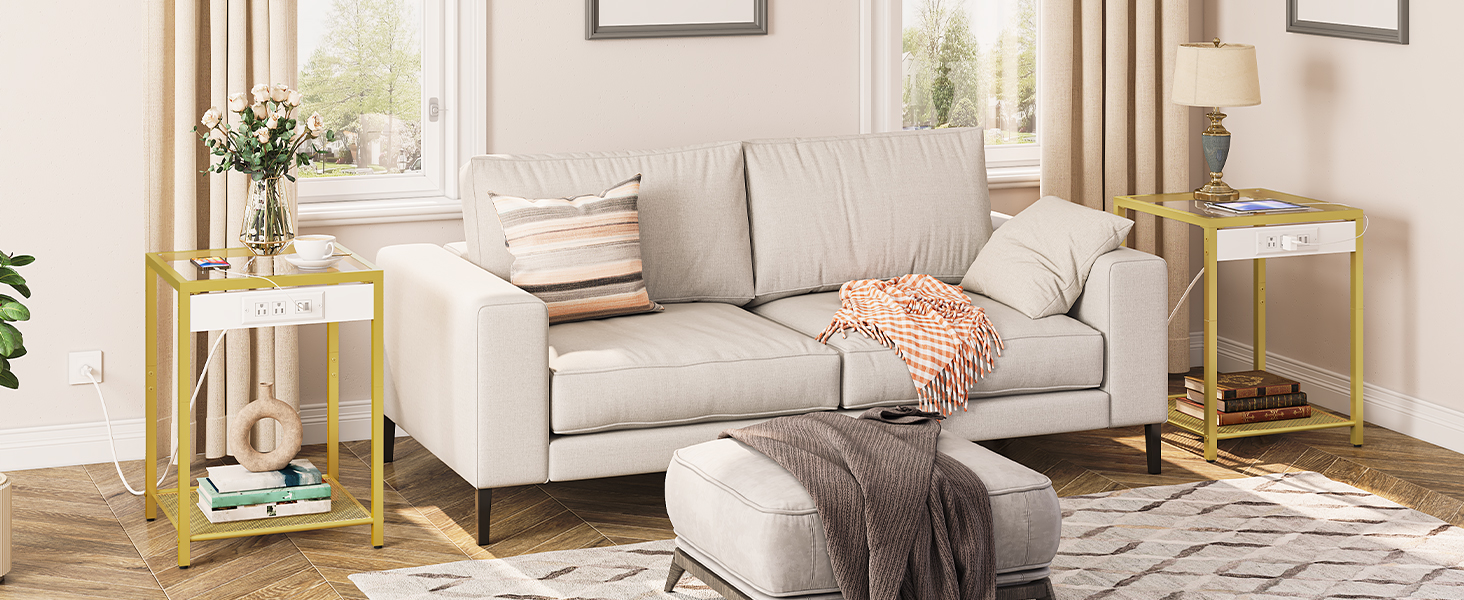 End Table with Charging Station
As the best partner of the sofa, it can hold magazines you haven't finished reading and leftover snacks. As the best partner of the bed, the bedside table can put your alarm clock to wake you up in the morning, and it can also place the lamp to bring you a more comfortable night. Don't hesitate.
Specifications:
Material: Iron, Particleboard, Tempered Glass
Size: 15.7"L x 11.8"W x 21.7"H

Package Contents: 

1 x Side Table with Charging Station; 1 x Accessory Kit; 1 x Instructions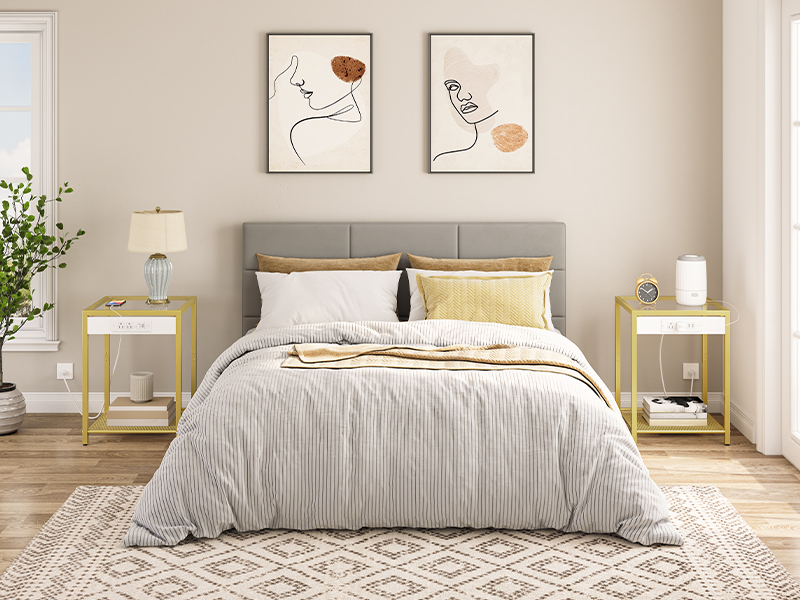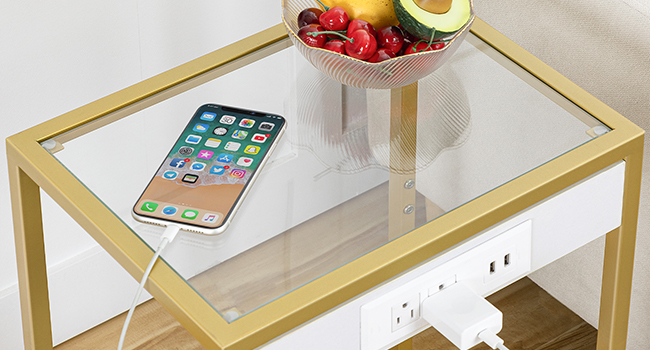 Fashionable and Labor-Saving
Metal and glass work together with features of easy cleaning and stylish look.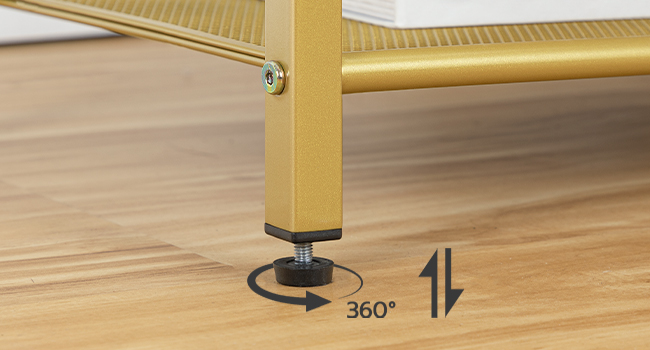 Furniture Levelers
They can keep the side table stable with great protection of stored items.