Description
Blanket Ladder, Towel Rack, 5-Tier Ladder Shelf, Decorative Wall Leaning Ladder Rack, 5 Hooks, Blanket Holder, Display Rack for Bathroom, Black BK62CJ01G2
Wide-use: Sized in 44x162cm. The blanket ladder can make full and efficient use of storage space, and can also be flexibly placed anywhere, suitable for bathrooms, living rooms, bedrooms, corridors, corners, etc., not only easy to take, but also enhance tidy and orderly beauty

Stately Storage: On its four robust metal rungs, you are able to store throw blankets, scarves, bath towels or season stockings over the 5 elliptical rungs. Towels and clothes can be quickly dried, which is the ideal choice for home life. In addition, 5 movable wire hooks are light and easy to move.

Modern and Simple: The black color makes it an understated yet elegant piece while the minimalistic design creates a comfortable and natural feeling. This solid ladder rack is the perfect accent to any room

Always Considerate: The towel rack comes with adjustable feet and anti-tip kit, which not only ensures stability and anti-skid but also protects the floor from scratches

Easy as ABC: Easy to set up in several steps. With the detailed instructions and clearly numbered parts, it takes no time to assemble the Towel Rack
Perfect for any room in your home, whether it's the living room, bedroom, bathroom, or laundry room, this ladder shelf offers endless possibilities for organization and storage. Hang your towels in the bathroom, display your blankets in the living room, or keep your clothes organized in the bedroom. The choice is yours!
Crafted from premium materials, this towel rack is built to last. The high-quality construction and size of 44x162cm ensure stability and durability, allowing you to enjoy its functionality for years to come.
Upgrade your home storage with the HOOBRO Towel Rack - the perfect combination of style and functionality. Don't miss out on this must-have addition to your home!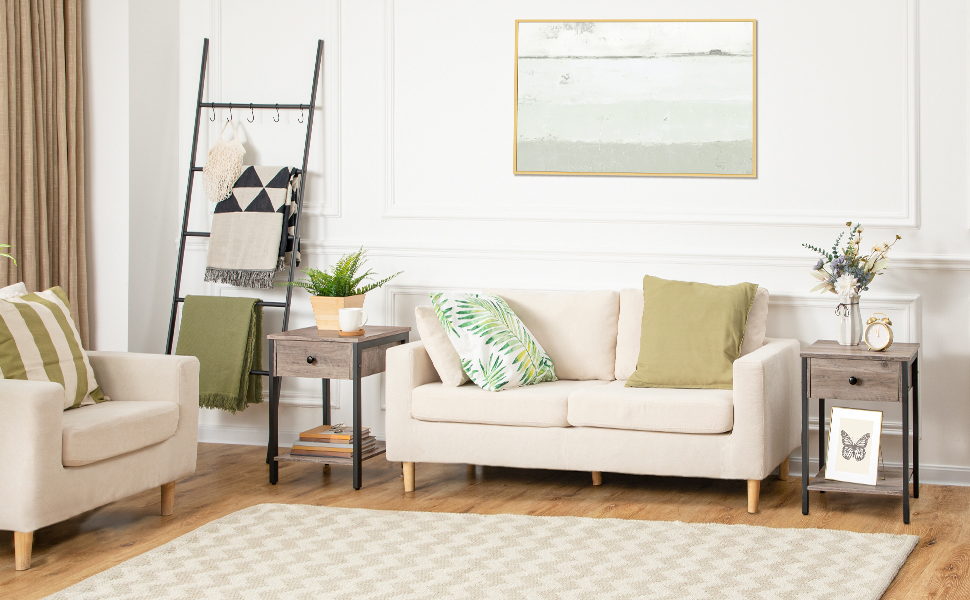 Specifications:
-Color: Black
-Material: Metal
-Size : 44x162cm
Movable Hooks

With 5 movable hooks, you can easily access to your towels, clothes, bags, earphones or other items, featuring space saving and convenient.

Anti-Skid Design

The anti-skid design of the bottom feet makes blanket ladder more stable and more floor-friendly.

Metal Structure

5-tier metal structure ensures excellent steadiness and easiness to move, perfect for your bathroom, living room, and bedroom.
Package Contents:
-1 x Towel Rack
-1 x Accessory Kit
-1 x Instructions